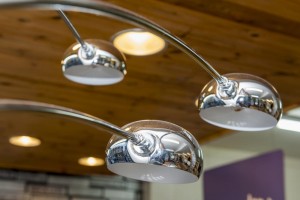 In our furniture showroom in Bromley we have carefully pieced together a concise yet effective range of lighting options for you. We always have a number of items for you to consider in stock and we can help provide lighting solutions for you in every area of your home.
We can offer you a range of carefully selected lights and lamps from many of the top-rated lighting manufacturers and brands. We can supply table lamps, floor lamps, bulbs (including low energy LED bulbs) and fluorescent strip lights up to six feet in length.
Our range includes both contemporary and classic styles – any style in fact that is guaranteed to suit your existing home décor perfectly. Why not come to our Bromley showroom to take a look for yourself? Our expert staff will always make you feel very welcome.